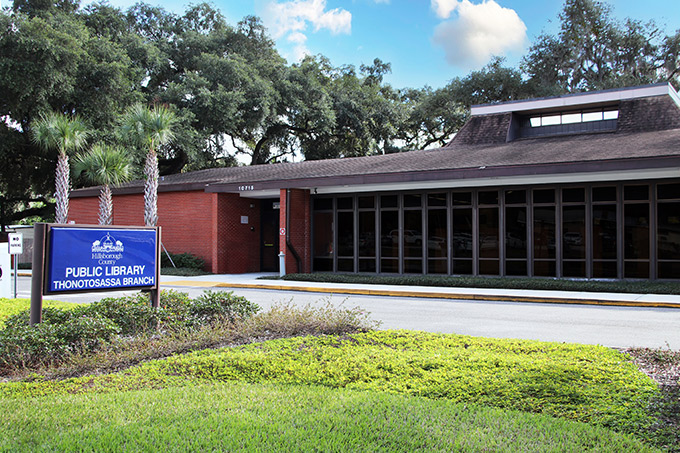 Overview
The 8,000 square foot Thonotosassa Branch Library serves the Thonotosassa community and surrounding areas in northeastern Hillsborough County. This neighborhood branch provides customers living in this rural section of Hillsborough County with convenient access to library materials in a variety of formats as well as Internet access and a regular schedule of programs and computer classes for customers of all ages and interests.
Friends of the Library
Programming for this branch is supported by the Friends of the Jimmie B. Keel Regional Library.
History
Efforts to open a library in Thonotosassa began in 1982 when the Friends of the Thonotosassa Library Association, led by Cindy Schlaudraff, first organized and approached the Library Board with their request. Construction of the Thonotosassa Branch Library began on June 4, 1988. The building was constructed, furnished and stocked with funding provided by the United States Government's Community Development Block Grant program. The new library, Hillsborough County's 16th branch, opened on Main Street on July 22, 1989.
Upcoming Events
More Events