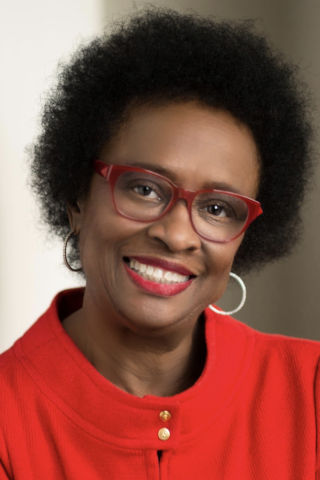 State Senator Arthenia L. Joyner has been a pioneer and political trailblazer throughout her impressive career. Born in 1943 in Lakeland, Florida (later moving to Tampa), she was taught by her father, Henry Joyner -- the owner of Tampa's premier Black night club, the Cotton Club -- about the importance of sharing personal success with those less fortunate. Her mother, Jean Joyner, taught her to follow her conscience and her convictions, and never be afraid to speak up on issues that mattered, even though she may stand alone.
In 1960, while an 11th grade student at Tampa's Middleton High, she participated in her first civil rights demonstration, the sit-ins at F.W. Woolworth, an event that would shape her entire life. As a college student at Florida A & M University, she was arrested twice in 1963 for civil disobedience and spent 14 days in jail. In 1964, she graduated with a B.S. in Political Science from Florida A & M University, and, in 1968, earned her J.D. from Florida A & M University, College of Law. After graduation, she worked as a legislative aide to State Representative Joe Lang Kershaw, the first Black person to serve in Tallahassee since Reconstruction, making her the first Black aide. Later, when no law firm would hire her, she took out a $1,000 bank loan and opened her solo practice of law. In 1991, she was a founder in the law firm of Stewart Joyner Jordan-Holmes Holmes. She became the first Black woman to practice law in Hillsborough County and the first Black lawyer in Polk County, FL.
Over her distinguished career in law and politics, Senator Joyner has broken many racial and gender barriers. She first rose to prominence in 1973 when she was elected as Treasurer of the National Bar Association. In 1984 she was elected President of the National Bar Association and she was arrested in 1985 at the South African Embassy in Washington, DC protesting apartheid. In 1991, she became the first Black to be appointed by a governor (Governor Lawton Chiles) to the Hillsborough County Aviation Authority. She chaired the Authority for two years, from 1993-1995, during her two four-year terms of service. She held posts on various airport and civil rights committees before rising again to national prominence with appointments by President Clinton to the U.S. delegation for the World Population Development Conference, Cairo, Egypt (1994), the U.N. Fourth World Conference on Women in Beijing (1995) and the Management Advisory Council of the Federal Aviation Administration Advisory Council (1999-2000). After her turn in the national spotlight, the Tampa Democrat chose to run for state office in Florida. She served three terms as a member of the Florida House of Representatives from the 59th District (2000-2006). Subsequently elected to the Florida Senate, Senator Joyner served the people of the 18th District from 2006-2012. After legislative districts were redrawn, she won the race for the 19th District, serving from 2012-2016. Over her legislative career, Senator Joyner has held many significant posts, including being elected the first Black woman Senate Minority Leader (2014-2016).
In 2012, Senator Joyner received the National Black Caucus of State Legislators' (NBCSL) Lifetime Achievement Award and the President's Award from Florida A & M University. She was inducted into the Hillsborough County Women's Hall of Fame in 2014, and in 2015 the Democratic Caucus in the Florida Senate named their annual political dinner for women, The Annual Arthenia L. Joyner Women in Politics Dinner. She remains the longest practicing Black woman lawyer in the history of Florida and is currently of Counsel at Swope Rodante Law Firm in Tampa and a Supreme Court appointee to the 2017-2018 Florida Constitution Revision Commission. The Hillsborough County Board of County Commissioners and the Tampa-Hillsborough Library Board, in 2018 celebrated her many contributions to Florida and the community by naming its new $9.3 million library in her honor.
Throughout a long career in public life, Senator Joyner has always demonstrated a deep commitment to her foundational values of service, equality, and civil rights, and an unwavering dedication to her constituents in Tampa, and the people of Florida.