Nearby Bus Stops
MLK Blvd. @ 26th St. - Route

32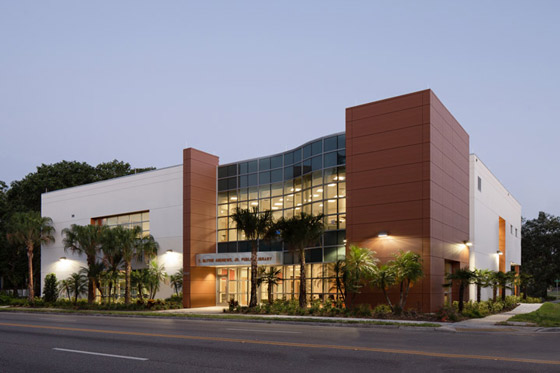 Services
In addition to the technology common to all locations and a number of meeting spaces, the C. Blythe Andrews, Jr. Public Library has:
Gallery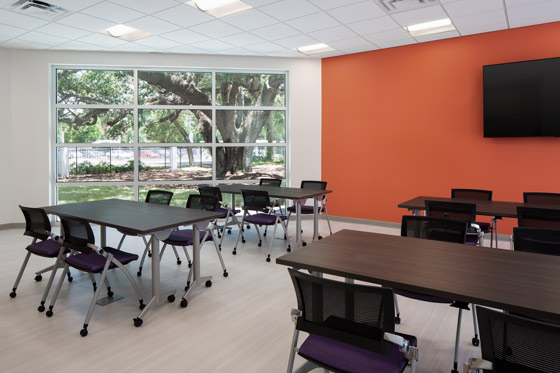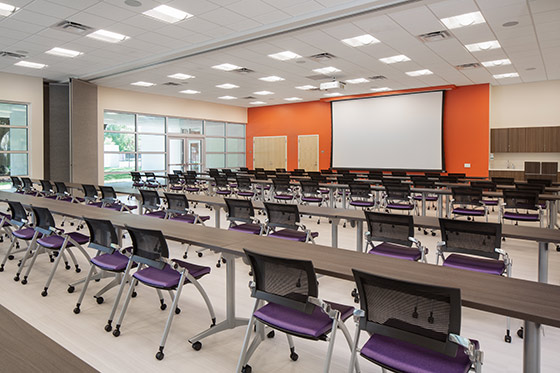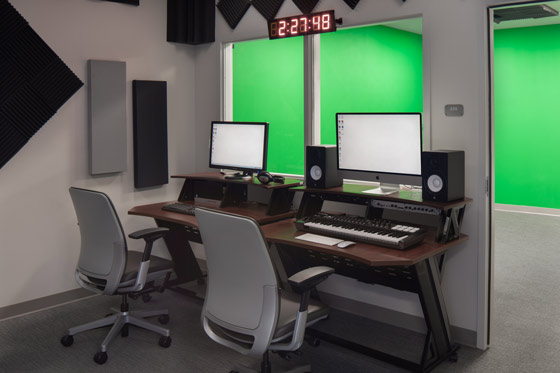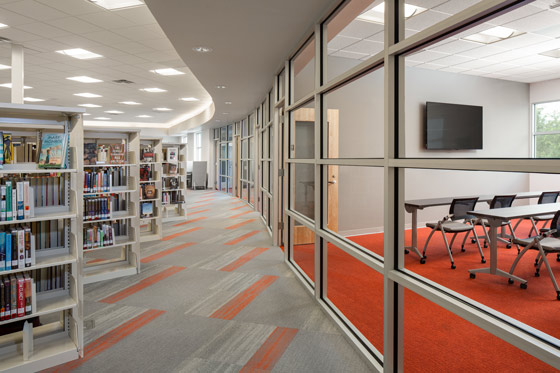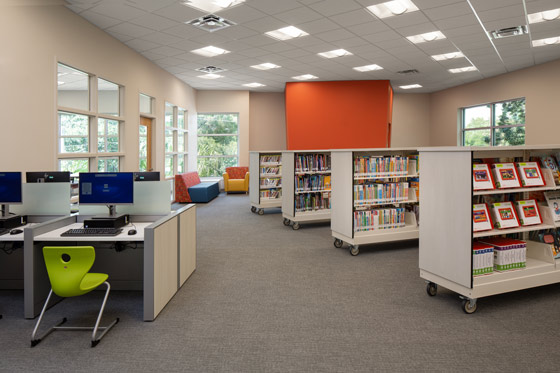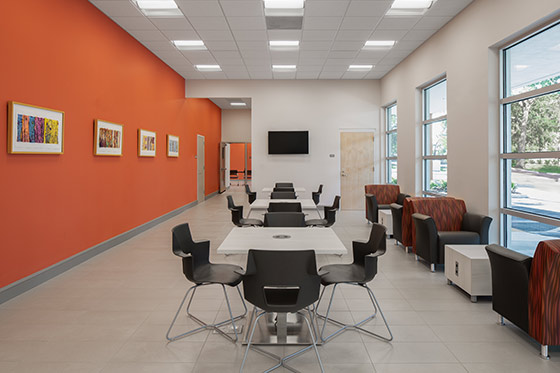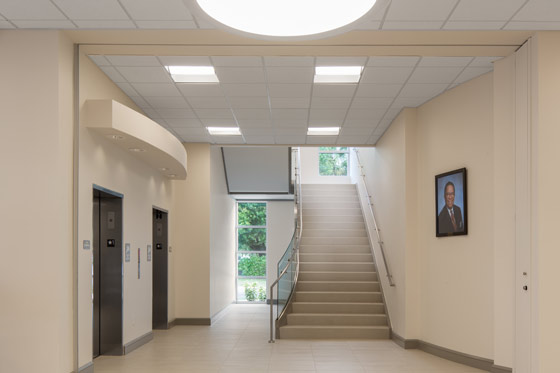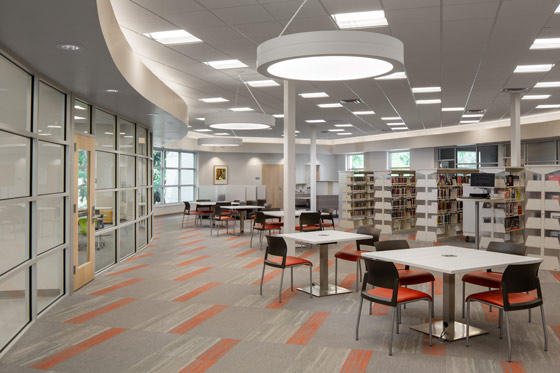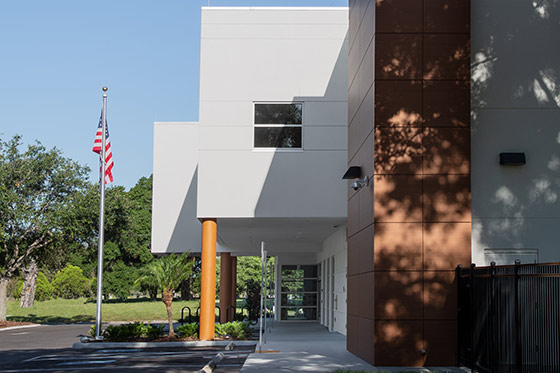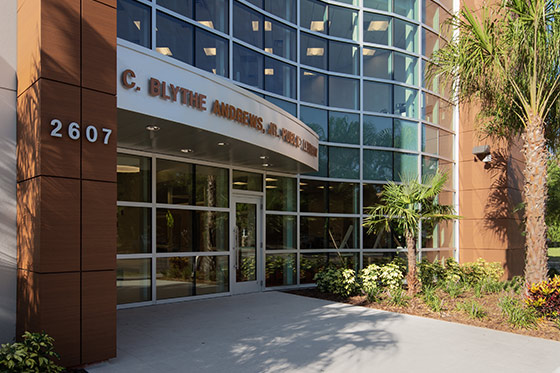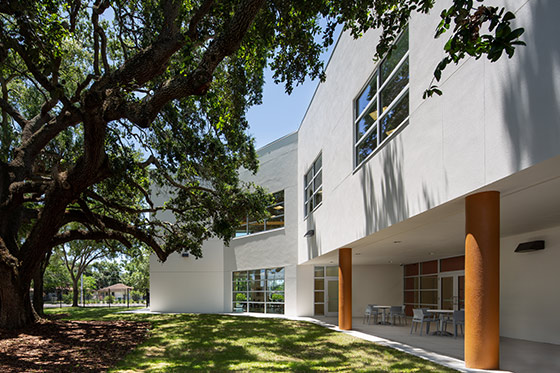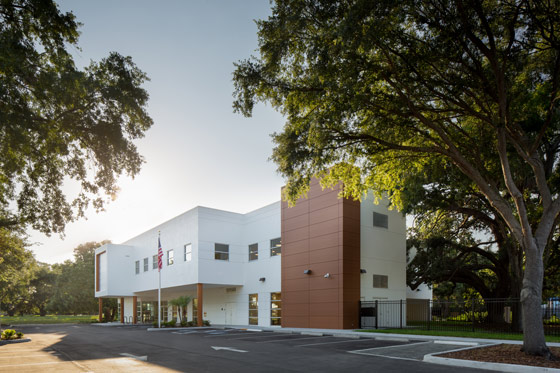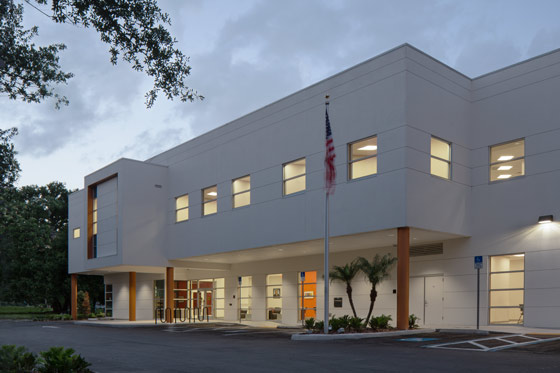 Overview
The 25,000 square foot C. Blythe Andrews, Jr. Public Library, located in east Tampa, offers a collection of popular materials for customers of all ages as well as a variety of meeting spaces, computers, state-of-the-art technology and instruction, early literacy and family events, and job seeking resources and assistance.
Friends of the Library
The Friends of the C. Blythe Andrews, Jr. Public Library are active supporters and advocates for the library. They operate a book store in the lobby of the branch and proceeds from book sales are used to fund library programs and to support other library operations.
History
The C. Blythe Andrews, Jr. Public Library opened to the public in May 2019. Construction of the 25,000 square foot building was funded by the Hillsborough County Board of County Commissioners and a grant from the Florida Department of State, Division of Library Services and the State of Florida.
The library first opened as the College Hill Public Library in June 1989 in an 800 square foot double wide trailer which served as a temporary facility until more permanent quarters were built. The original building opened in February 1994 and was renamed in 2010 in honor of C. Blythe Andrews, Jr., owner-publisher of the Florida Sentinel Bulletin.
Library Art
The C. Blythe Andrews, Jr. Public Library is enhanced by a life-size bronze sculpture by artist and USF associate professor McArthur Freeman. Entitled An Open Book, the piece is a hybrid of modern and classical technique, combining digital and hand-sculpting, CNC routing and hand-finishing, and traditional bronze casting. Featuring two African American children engrossed in a book, with stories literally jumping off the page, the piece reflects the ability of books to inspire young people everywhere, as well as Andrews' enduring legacy.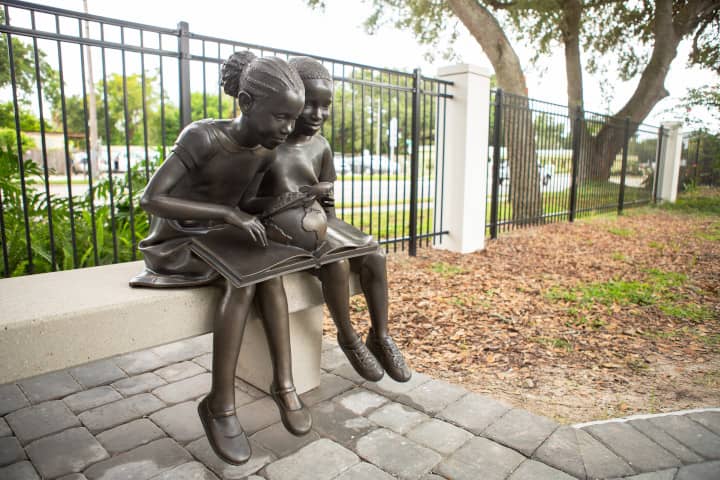 Upcoming Events
More Events